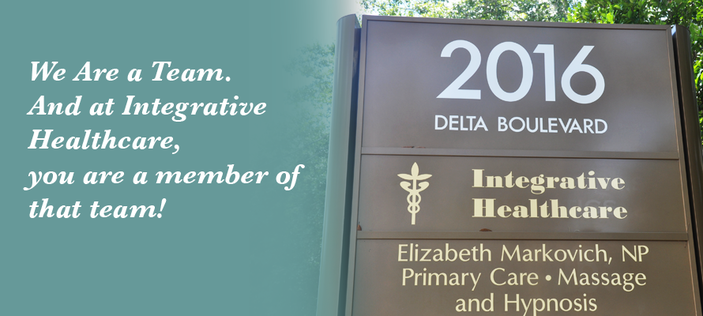 We listen and work with you on your goals for your health. We provide holistic primary care you can afford.
We believe you have the right to be informed and involved in your health decisions.
We strive to stay informed of alternative and natural therapies that are a reasonable choice.
We provide primary care for adults and children over 12 years old, general medical and wellness care, including prescriptions as needed.

Consultation only for younger children.


Elizabeth Markovich, DNP
, nurse practitioner, provides primary care services for acute and chronic conditions using both the standard medical model and
Functional Medicine
. Functional medicine is a science-based approach - finding and treating the underlying cause of illness so the body can heal naturally. It includes special testing, individually tailored therapies, supplements, dietary changes and sometimes medications.
Elizabeth has a special focus on treating cardio-metabolic problems (heart disease risk and blood sugar) and hormone imbalance including adrenal, thyroid and sex hormones. She also treats fatigue, arthritis, chronic digestive problems and chronic infections. She prescribes
natural
hormone replacement when needed, including BioTe hormone pellets as well as compounded troches, creams and drops.
We also offer physical exams, wellness and preventative visits, treat common conditions such as sinus infection or high blood pressure and offer both conventional and alternative treatments.
---
---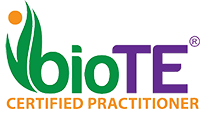 Some of our special services include:
Hormone pellet therapy
is a safe and well researched method to restore hormone balance and have many advantages over other types of natural hormone delivery. They are pure hormones the size of a grain of rice, inserted under the skin, lasting for 4-6 months, they give the most consistent level of hormones, have been used since the 1940's, and have better results in many conditions. We at IHC decided to work with the BioTe company for pellet hormone therapy because of the high quality of the hormone pellets, and their superior education and support. The BioTe method of hormone replacement is safe with no harmful side effects.
If you have any of the following symptoms you may be a candidate for BioTe hormone therapy:
Depression or irritability
Persistent fatigue and muscle weakness
Difficulty sleeping
Low sex drive
Memory loss, mental fog and confusion
Joint aches and pain
Night sweats and hot flashes.
Hormone pellet therapy has been shown in research studies to:
Reduce the incidence of diabetes and reduce risk of heart disease
Prevent and improve osteoporosis
Prevent Alzheimer's disease and dementia
Increase energy
Increase muscle mass and reduce belly fat
Provide for general sense of well-being.
---
Special Testing
:
We use 11+ outside labs to help find the root cause of illness.
See more here
We also have
advanced Bioimpedance for body composition
to track your body lean and fat mass as well as water balance. It is a quick test you can add to your physical exam or visit for $10 (out of pocket.)
Prolotherapy
is a local injection (using a strong dextrose solution and lidocaine) which helps heal weakened joints, tendons and ligaments. These weak and partially healed areas are often the cause of chronic joint and low back pain. This is not covered by insurance – please call to ask about the cost.
HeartMath
training for stress reduction
uses a small device that gives feedback on your heart rate variability. You can use this with mindfulness, deep breathing and other meditation techniques as a guide to more "coherence". There is no charge if you try this during an office visit as time allows.
Alpha-Stim
is a micro-current device that can relieve pain and anxiety
.

It is safe and often an effective alternative to medication. The charge is $10 if you try this during an office visit or $25 without.
See more about functional medicine at this link for the Institute of Functional Medicine
http://functionalmedicine.org
Elizabeth has completed several classes with the IFM institute.


Dr. I. B. Price
is a retired physician who provides hypnosis and mind-body medicine and sees patients at our office on Tuesdays & Thursday afternoons.
see the link to his site below.

The link to our portal is for filling out registration forms, requesting appointments, and sending us questions and information in a secure and confidential manner.